Career in Hotel Management
Brought to you by
Are you thinking of getting into the hotel industry and explore the different career opportunities here? Well, with chains of hotels opening up in big and small cities, you can expect plenty of opportunities in this field. Even though you may find everything related to the hospitality industry glamorous, you need to keep your cool in difficult times while dealing with your clients.
Education Qualification
In case you want to work in the mid or the higher management levels, you must earn a degree in hotel management. While some may hire graduates, others look for those trained in hotel management.
You need to have passed the 12th standard with at last 50% marks. You may also opt for the diploma courses after completing your +2. There are hotels offering job placements along with training sessions to the aspirants.
What You Need?
Apart from earning your degree in hotel management, you must also have powerful communication skills to convince your customers. A pleasing personality is a must to overcome all challenging situations. If you feel you lack in any one of them, you need to brush up your skills well in time.
If you are getting into a hotel management course, you must be willing to work in the beverage and food service, accounts department, sales and marketing, housekeeping section and look into the operations in the front office too.
Different Roles and the Duties
As a student of hotel management, you may have to play different roles. Here are some of them:
As a Convention Service Manager you will have to work in association with your clients and arrange for the seminars, conventions, and meetings.


As Front Office Manager you need to manage the front desk responsibilities.


As an Executive Housekeeper you need to make sure the hotel is clean.


As Resident Manager you are expected to be available round the clock.


As a General Manager you are at the helm of all affairs in the hotel.


CHILD PLANS MADE EASY
Fees and Grants for the Courses
The fees shall depend on the reputation of the hotel. The 3 year graduate course in Garden City College Bangalore costs around Rs 3, 50,000.
At Christ College it is around Rs 48,000 every semester for 4 years.
IHM Chennai costs around Rs37, 500 every semester.
If you are not prepared to spend such huge amounts, it is better to opt for the diploma courses.
Based on your merit, you may also opt for scholarships granted by different hotel management institutes. You may also apply for loans from nationalised banks, private banks or other private institutions.
Career and Salary
Job prospects in this sector are directly related to the global and national economy. Today more than 3 million people serve this sector and the related industries. The number is expected to rise in the following years. Compared to those who have not received any formal training, the trained individuals can expect an added advantage in the industry. Most of the hotels prefer hiring the trained candidates compared to those who have not received any training.
Your salary will depend on the institute you have passed from. Apart from that your interpersonal skills, experience shall also count. Those passing out from institutes like IHM can earn more than Rs20, 000 per month. Those who have completed certification programs or the diploma course shall between Rs 8,000 to Rs 10,000.
The pay packet depends on additional factors like shape and size of the organization. Large chains of hotels are known to pamper their employees with perks and fat pay. So, keep in mind these things and move ahead if you are planning a career in this field.

OTHER POPULAR CAREERS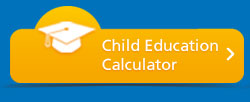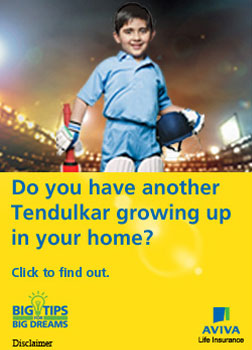 Big Plans For Li'l ones
The young generation is all about breaking stereotypes and exploring new horizons. Let's see what the kids in each of our top cities dream of becoming when they grow up.