Becoming an Animator
Brought to you by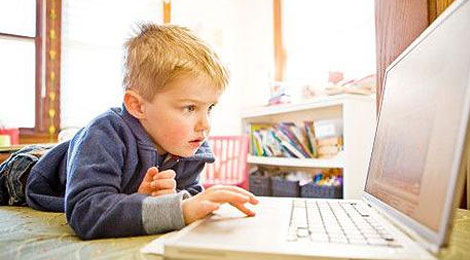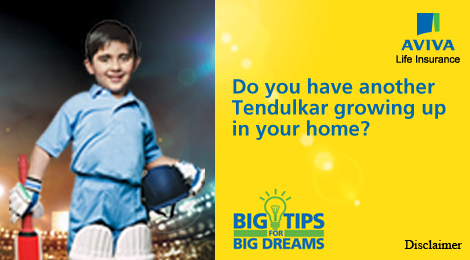 What Does an Animator Do?
Animators create visual effects and animation for films, video games, television and other forms of India that uses illustrations and software programs. In simple words, animators bring drawings or programs that are generated on computers to life on screen. If you have a passion for drawing and you can make use of your imagination and creativity, this career option is perfect for you.
Although becoming an animator is a fairly new artistic career path, it is a profession filled with opportunity and assures you to have a career that encourages and offers continuous learning. You will be able to have different types of opportunities creating animated images or special effects for different types of media like videos, movies, computers, commercials and music videos. You will find that there are varieties of ways to show and use your creativity.
Whether you are still planning your career or you have graduated and you are trying to find a career that would keep you involved completely, becoming an animator is good option. With the following guidelines you can take better decision.
Job Description
The work areas of animators are motion pictures and videos industries primarily. They also work for computer systems design services and advertising. You will have to specialise in any one of these media and then concentrate on one specific area. Nowadays, animators make use of computer software for their work.
Apart from educational qualification, artistic talent is highly valued in this career field. However, familiarity with technical computer packages is also on an increasing need. Producing an animation includes many stages and processes.
CHILD PLANS MADE EASY
Hours of Work
Depending on the type of job you have opted, your hours of work will vary. Usually an animator has to work around 35 to 40 hours per week. If you are working for a firm your normal working hours might be the usual office hours, Monday to Friday. But you should be prepared to work overtime to meet deadlines that may appear at times.
Salary of an Animator
An average annual salary of an animator in India is Rs. 2,55,690/- which means your starting salary would be between Rs. 5,000/- to Rs. 8,000/-. However, experience strongly influences earnings for this job. It has been observed that people move to higher position after 10 years of their job and earn between Rs. 15,000/- to Rs. 20,000/- per month.
One of the most interesting facts about this profession is that Indian animation industry is rapidly growing with a rate of 30% every year. Studies reveal that any reputed Indian animation industry receives at least 3 to 4 big contracts every year and an animator can make handsome money with experience along with skills.
Educational Requirements
A career in animation requires that you hold a bachelor's degree preferably in fine arts or any post-secondary training. Nowadays there are many animation courses that can be completed in between six months to one year and the cost of the courses is between Rs. 50,000/- to Rs. 2,00,000/-. Fees structures of different institutions teaching animation are different.
Some people who want to hire animators for specific field may require a degree in that interactive media. So, if you have decided to enter a specific field, you can opt for course or training in that particular area like 2D or 3D animation or video games.
Additionally, many animators study anatomy so that they have in-depth knowledge of how humans and different animals move so that they can create their animations in more realistic ways.
Personal Requirements
Strong passion of drawing and creating new images


Participate in internships and work-study programs


Add up to your experience even when studying


Keep tuning your skills and focus continually


Must have visual and intense imagination


Must be comfortable experimenting new ideas


Must have basic understanding of geometry
Create a Portfolio as an Animator
There is lot of competition in today's job market. So, to stay ahead of your competitors you should show the employers that you are the one who they need. And for this you need to create an impressive portfolio. Make sure you have samples of your best work that they can be viewed. You can also create an animated film to show your prospective employers which would definitely create a good impact on them.
Along with a hard copy of your portfolio, it is advisable to have an online portfolio as well. First introduce yourself by briefing your history including your family and educational background. Pay attention to the points that will create a good feel about you in your employer's mind. Brief in such a way that it becomes clear who you are and what you can bring for their company.
Lastly you should include your contact details which should include links to your blogs and social networking pages.
Go ahead and get to work
Despite of the cut throat competition, there are companies continually looking forward to hiring people with outstanding talent, creativity and style. The multimedia industry is also offering new and better job opportunities to talented individuals and this is because of the growing industry requirements. So, career advancement is almost assured for an animator.

OTHER POPULAR CAREERS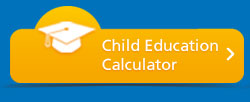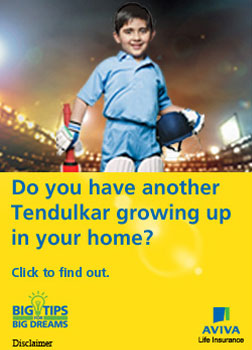 Big Plans For Li'l ones
The young generation is all about breaking stereotypes and exploring new horizons. Let's see what the kids in each of our top cities dream of becoming when they grow up.