Architect
Brought to you by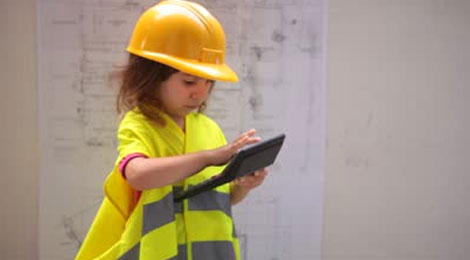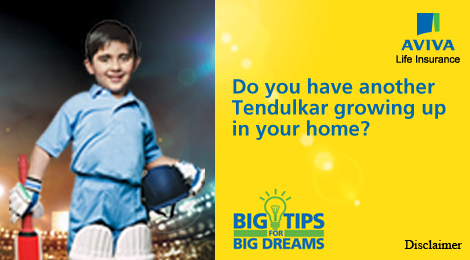 Job Description
Architects can be well described as a rare and perfect combination of creativity and practicality. However, even though they are artists with training in reality, firm foundation is a must for all. They design buildings and other concrete structures and their masterpieces are shops, office buildings, libraries, grocery stores and many more.
Architects use their talents while designing, engineering, managing as well as coordinating so that the buildings that they create are not just aesthetically pleasing, but also safe and sound. They are artists who demonstrate their art on cities, collage campus, parks and more instead of a canvas.
One of the most uncommon and exclusive thing about architects is that they remain involved in a project right from the time of planning to the inauguration ceremony. They keep in mind safety, functionality, economy and other needs of the people when working on a project.
Employment Prospect
There has been a lot of employment offered to architects all over the world. Studies show that almost two-third of the employment has been given to architects, engineers and professionals of related services in recent past.
Architects can however opt to remain self-employed also. Moreover, the jobs are full time jobs, but expecting it to be a 9 to 5 job will not be right when you opt for this career. Many architects work more or less 50 hours a week and this may include evenings and weekends also. This happens usually when they work on a project which has a specific deadline.
CHILD PLANS MADE EASY
Work Environment
Architects usually work in their office where they meet their clients, work with other architects and engineers as well as develop reports and drawings. They have to visit the construction site also if and when required. Often they visit the site to make sure that the client's objectives are met and also to review the progress of the project.
How to Become an Architect?
It is good to plan ahead and opt for a regular degree course after completing 10+2 level. The Bachelor's Degree course in Architecture which is called BArch requires the candidate to acquire at least 50% marks in science subjects in his or her 10+2 level. The XII must be completed from a recognised board or university.
Entrance Test
Apart from this, the candidate has to clear the architecture entrance exam. The general entrance exam in India is the NATA, National Aptitude Test. The candidate's eligibility will be evaluated with the test scores along with the marks obtained in XII exam. Some states require candidates to compete that particular state's entrance test also or common entrance tests for regional colleges.
Aspiring architects can also go for diploma courses for architecture. Nowadays, architecture has become one of the most considerable fields when it comes to professional degrees. The craze for choosing the career in architecture has made this profession equal to streams like medical and engineering.
In addition to education qualifications, the candidate should have a good eyesight, creativity, observation skills, analytical and mathematical ability and dexterity in order to succeed as an architect.
Future Scope in Architecture
The scope for an architect has never been so big than it is today. The technological advancement and big scale projects have offered plenty of job opportunities for architects. There are number of specialisations that have appeared in this field. The biggest challenge for an architect is to produce an artistically pleasing architecture with the given budget.
Just like any other profession, the most difficult thing is to get the first break. Once you get this you can make or break your future with your talent, creativity and wisdom.
Environmental issues are also to be kept in mind along with many other aspects these days. With experience you will not only get big projects, but also gain confidence to handle them successfully and independently.
Remuneration
A fresh architecture graduate starts with a salary of Rs. 250,000/- per annum. The success then depends on the commitment and sincerity towards the profession. However, the initial package also depends on the area of your specialization and the location of your work place. Your remuneration also depends on the type of firm you are working with. For example, if you are working with an architectural firm you will get a salary between Rs. 20,000/- to Rs. 25,000/- per month and if you are working with a real estate company you will earn around Rs. 40,000/- to Rs. 50,000/- per month.
Architects who specialize in software design and work with renowned MNCs, they can earn between Rs. 80,000/- to Rs. 100,000/- per month.
Choosing to become an architect is not only rewarding, but also challenging. An architect, after gaining considerable years of experience, can take increasingly responsible duties and eventually manage entire projects independently as well. Employment in this field is expected to grow faster than average occupations by 2020.

OTHER POPULAR CAREERS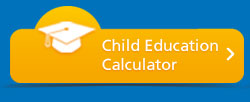 Social Media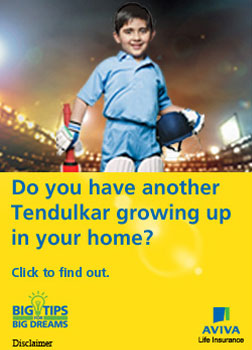 Big Plans For Li'l ones
The young generation is all about breaking stereotypes and exploring new horizons. Let's see what the kids in each of our top cities dream of becoming when they grow up.